Car Subscription : Why the Auto Abo in Germany makes sense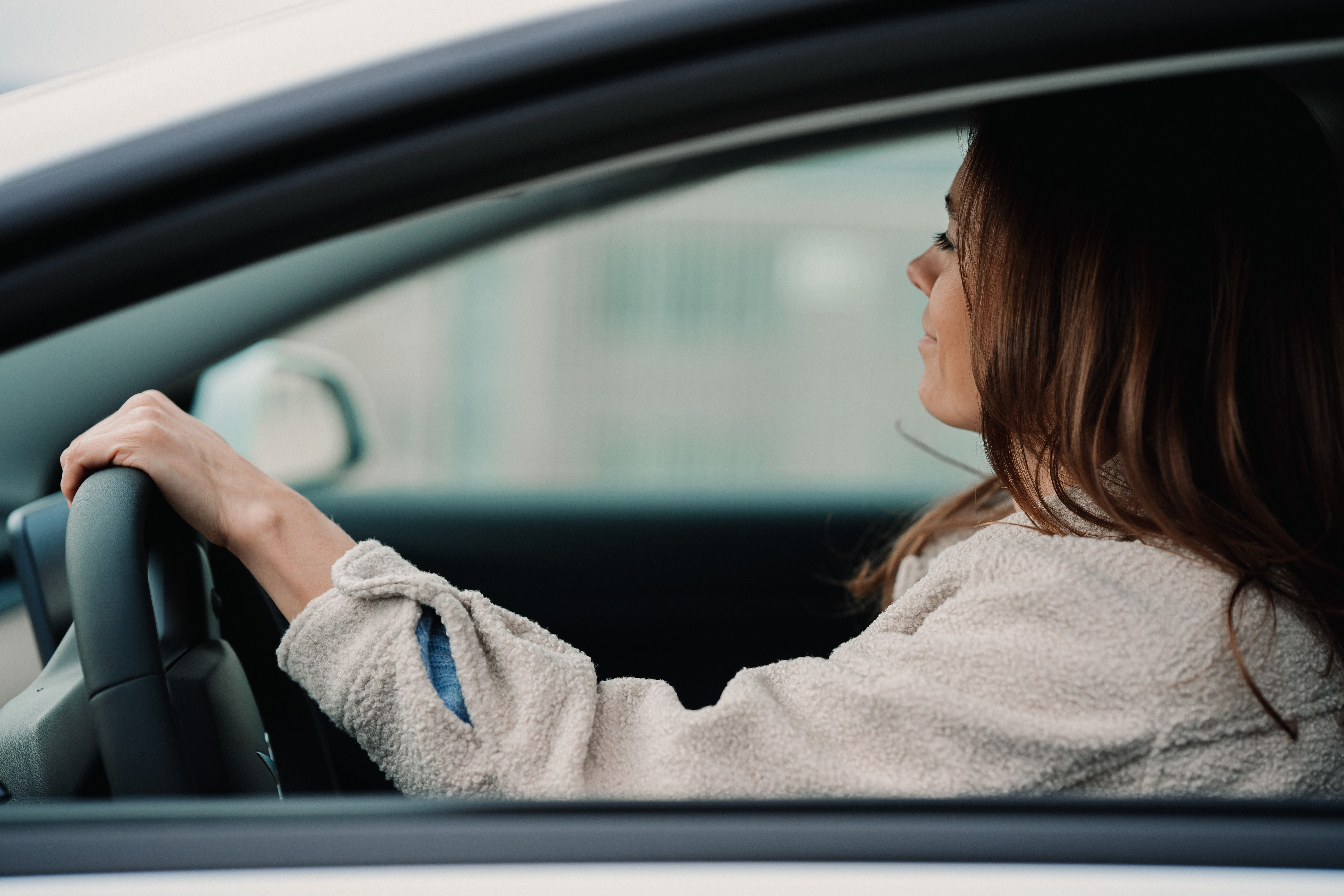 Auto Abo, also known as car subscription, is a relatively new way to use a car. Unlike traditional car buying or leasing, Auto Abo offers a more flexible option. But what are the advantages of car subscription compared to traditional methods such as buying, leasing or financing? In this article, we will look at the advantages of car subscription or Auto Abo in detail.
What is Auto Abo?
Before we go into the advantages of car subcsription or Auto Abo, let's briefly explain what Auto Abo is. Auto Abo is a type of subscription that allows you to rent or use a car for a certain period of time. Unlike traditional leasing, the terms are usually shorter and more flexible: from one month to 12 or 24. In some cases, you can cancel or renew the Auto Abo monthly. The monthly payments usually include all costs, from insurance to maintenance or GEZ fee. All that's left is to fill up or charge.
Advantages of car subscription offers
1. Everything included in one price
One of the biggest advantages of car subscription offers is that all costs are included in the monthly rate. Unlike buying or leasing a car, where you have to pay for additional costs like insurance, maintenance and repairs, these costs are included in the monthly price of the Auto Abo. This can reduce your financial burden and give you more peace of mind.
2. No down payment
Another advantage of car subscription offers is that you usually don't have to make a down payment. Unlike buying or leasing a car, which often requires a significant down payment, with a car subscription you only have to make one monthly payment. This can reduce your financial burden and give you more flexibility.
3. Flexibility
Moreover, especially for the car subscription offers is the flexibility. Unlike buying or leasing a car, you can cancel or renew the car subscription, often on a monthly basis. You can also change the car if you want a different model. This gives you the freedom to customize your car to your needs without making a long-term commitment. In addition, many vehicles in the car subscription are available immediately.
4. No worries about resale value.
When buying or leasing a car, you often have to worry about resale value. When you sell or return the car, you may not get back the full value of the car. With Auto Subscription, you don't have to worry about this. You can simply return the car and subscribe to a new one.
5. Always drive a new car
With car subscription or Auto Abo, you can always drive a new car. Unlike buying or leasing a car, where you often keep the car for years, with Auto Abo you can drive a new car every few months. This gives you the opportunity to always drive the latest model and experience the latest technology.
6. No long-term commitment
When you buy or lease a car, you are often locked into a long-term commitment. You often have to keep the car for several years or pay high penalties if you end the contract early. With Auto Abo, there is no long-term commitment. You can cancel or renew the contract on a monthly basis, depending on your needs. Thus, you remain financially flexible should priorities ever change.
7. Less bureaucracy
When buying or leasing a car, you often have to fill out many forms and sign many documents. With Auto Abo there is less bureaucracy. Most Auto Abo providers offer online sign-ups and contracts, making the process easy and convenient.
8. Cheaper than buying or leasing a car
Car subscription deals can often be cheaper than buying or leasing a car. When you factor in all costs such as insurance, maintenance and repairs, the monthly cost of Auto Abo can often be lower than the cost of buying or leasing a car. Especially for drivers who have not registered a vehicle before, Auto Abo can be cheap or comparable to other forms of ownership.
9. Suitable for everyone
Auto Abo offers are suitable for everyone, regardless of your budget or needs. There are Auto Abos for different vehicle types and sizes, from compact cars to SUVs. You can also customize the term and mileage limit to suit your needs. This makes Auto Abo an attractive option for anyone who wants to use a car without necessarily owning it.
10. More environmentally friendly
Auto Abo deals can also be more environmentally friendly than buying or leasing a car. When you choose a new car, that car will often be equipped with the latest technologies and eco-friendly options. In addition, you can change the car regularly to ensure that you are always driving a car with the latest eco-friendly options.
How much does the car subscription cost compared to other forms of financing?
The cost of car subscription offers varies between providers and differs depending on the make, model, term and mileage. However, this also makes the offer much less complex than car leasing or buying a car. In the case of the latter two, individual insurance costs are added and maintenance costs also vary greatly. Likewise, tire purchase and changes, which are included in the car subscription, are still incurred here and can strongly influence the total monthly costs.
So if you are considering whether a car subscription is worthwhile, you should make a precise comparison and spread all the additional cost items over the term of a leasing or credit agreement. Thus, it may well be that the car subscription is not only an easier, but also cheaper option for you. For example, it may be in the case of young drivers who have not owned a car before and thus have not earned a high no-claims class (Schadenfreiheitsklasse) on their car insurance. Here, the car subscription can be more attractive and allow for cheaper monthly costs. However, some providers require customers to be a certain minimum age, especially for higher powered vehicles.
Who are the car subscription providers?
There are now various providers of car subscriptions, which makes the car subscription comparison not very easy. Basically, they can be divided into three categories: Manufacturers, car rental companies and mobility startups.
Some manufacturers provide car subscription offers for their own models with their own banks. These can be configured and ordered directly on the website of the respective brand. Physical retailers can also provide advice on this and place orders. However, the vehicle selection is often limited. These manufacturers included Audi, Kia, Lynk & Co, MINI, Renault or Volvo.
Many car rental companies have now also dedicated to the car subscription. Often these have good existing ordering processes and a wide vehicle selection, as they can draw on their existing fleets of vehicles. The attractiveness of subscription factor (Aborate) can sometimes be a weakness. Subscription providers in this category include Avis, Enterprise, myEuropcar, Hertz or Sixt+.
For some years now, however, there have also been mobility startups that have made it their goal to promote the Auto Abo and consequently specialize in this form of mobility. Since they have often made this line of business their core business, they often offer the simplest conditions and a user experience tailored to the car subscription. Caution is advised with no-name providers, which have an uncertain future. Here, there are several established providers: Faaren, FINN, like2drive, MeinAuto.de, Smive, or ViveLaCar.
With a car subscription comparison, i.e. when choosing a provider, attention should be paid above all to the greatest possible cost transparency (no hidden one-off fees, etc.), comprehensible terms and conditions and contracts, and good customer reviews. The CAR subscription factor (Aborate), which indicates what proportion of the list price you pay for the vehicle in the installment, is also a good indicator of value for money.
Do I need a German driving license or permanent residence in Germany to get a car subscription / Auto Abo?
To get a car subscription in Germany, you typically need a valid driver's license which is recognized by German authorities: In most cases, EU driving licenses or international licenses are accepted by the providers.
Most car subscription services in Germany require a permanent place of residence in the country. This is because they need to verify your identity and creditworthiness, and having a permanent address in Germany helps to establish this.

Furthermore, a valid ID and a credit card (or other means of payment) are required. Some car subscription services may also require a minimum age and driving experience. It's always best to check with the specific service you're interested in for their requirements.